eClassifieds
Please note: You must be a RICKA member in order to have an ad posted. If an item sells or if you change your mind about selling it, please notify the Webmaster as soon as possible. Thank you. Only the webmaster can post an ad. The Webmaster reserves the right to edit submissions for style and brevity. Contact Cheryl Thompson at stonefoxfarm@juno.com or 401-647-5887 for more info.

BEWARE! RICKA CLASSIFIEDS ARE BEING MONITORED BY SCAMMERS!

Read and observe Craigslist's advice on recognizing and reporting scam attempts.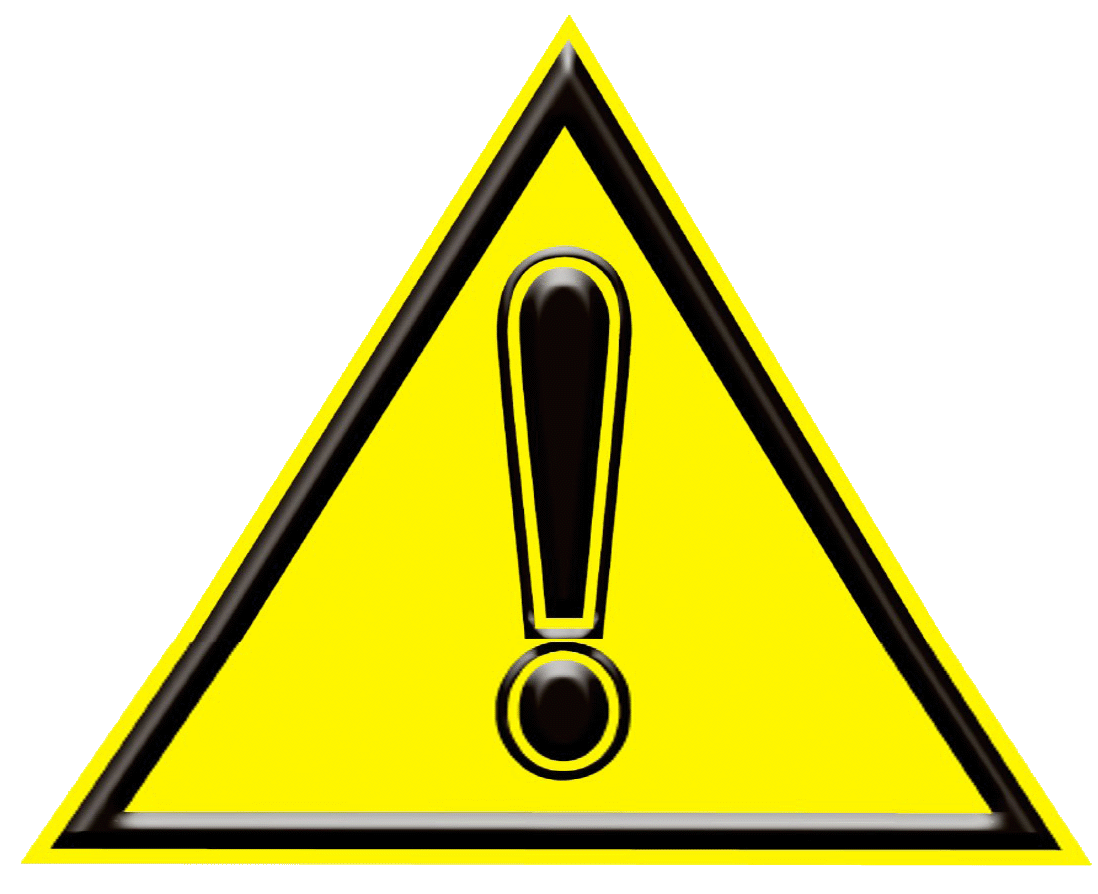 ---
For Sale: Surf/White Water Boat -Necky RIP for $225. NOTE: This is the original version, not the currently produced recreational boat. This is a super fun shore surf and white water boat (up to class 3). It is of poly construction so virtually indestructible. Standard scratches on hull but no gouges so is good to go for years and years of hard use. Boxy rail and heavily

rockered for aggressive turns. Flat bottom under seat facilitates maneuverability. - 9 feet 2 inches long x 23 inches wide. Will comfortably fit paddlers between 5

.

foot 4

.

inches and 6

.

f

oot. Waists from 30

.

to 36

.

inches

.

and inseam up to 34 inches. White water outfitting with removable hip pads (for smaller folk) and foam block between knees. Adjustable, padded full width plate (instead of less safe or comfortable foot pegs) Bow and stern carry handles. Built in drain plug. Takes a Seals skirt sizes 1.2 & 1.4. Built in Canada. Available in Essex Ct but I travel often to paddle in RI. If interested contact gerry at sea sherpa kayak dot com

For Sale: Three Werner Camano Paddles. Two fiberglass paddles with blue shafts and white blades, ( These are two piece paddles). One is 230 and the other is a 240 in length. Pictures available upon request. Also for sale is a one piece Werner Camano fiberglass paddle 240 length with an offset of 45 degress. This paddle has yellow blades with a black shaft. Here is the website for more info. These paddles retail for well over 200.00 each. The two paddles that are two piece are 75.00 each and the one piece is 85.00. Contact Cheryl at stonefoxfarm@juno.com or 401-497-5887.


Price reduction: Kokatat front entry GORE-TEX GFER dry suit with relief zipper and GORE-TEX socks. This suit has been lightly used and is in excellent condition. $250. Contact Bill Hahn

Home - 508-636-0546ell -401-400

For Sale: Necky Chatham 17 carbon fiber $2,500.00. Built to minimize windage, with great maneuverability and superb rough water performance.Excels at navigating surf zones, rock gardens and convoluted tide races. Very full chine provides great stability and quick response to edging and turns. Includes: Werner Sultan 220 cm carbon fiber paddle, Seals spray skirt. 3Specs: Material: Carbon Length: 17′ 4.5″ / 5.3 m Width: 21.5″ / 54.6 cm Weight: 52 lbs / 23.6 kg Cockpit: 32″ x 16″ / 81.3 x 40.6 cm Bow Hatch: 16″ x 9″ / 40.6 x 22.9 cm Stern Hatch: 16″ x 9″ / 40.6 x 22.9 cm Storage Capacity: 166.6 L / 10167 cu in Max Capacity: 300-350 lbs / 136.1-158.8 kg Contact Gary @ gpbranch@verizon.net

F

or Sale:

Betsie Bay custom Greenland kayak. All white. In very good condition. Comes with new neoprene cockpit cover and spray skirt with medium tunnel. Trimming the fleet. Pictures are available upon request. Carl Ladd of Osprey Sea Kayak Adventures can deliver from Florida thru March 21st. to his location in Westport MA and can verify condition. Asking 1,700 for everything. Chris 813.390.822

2

ctobbe12@gmail.com

For

.

Sale

:

For S




For

.

Sale

: Little Wing Tandem Sailing Kayak.

Carbon Fiber, Epoxy Resin, CoreCell. Weight: 118 lbs.- Maximum load 600 lbs.- Length 20' 0" - Width 12' 6" - Mast Height 18' 2" - Main Sail and Jib 127 sq. ft. - Screecher sail (red) 84 sq. Ft. - Ama (outrigger) length 17' 1" Ama width 8". Easily transportable on roof rack, can be sailed by one or two people, boomless mainsail, trampolines both sides, footpedals for hands free sailing, optional tiller included, can be sailed while sitting on trampolines or amas. Price is negotiable, Torqeedo ultralight motor also negotiable sold separately. Click here for price and photos. Contact Pat at pslardner@gmail.com


F

7





For Sale: Valley Q-Boat. Quill over Quill Q-Boat with black trim. Some spider cracks. Asking $1000 or B.O. Eric emjohnso3@verizon.net 8/1




For Sale: 17' Old Town Tripper. The canoe has been stored inside for over 20 years and is in very good condition. Prior to that, it was used infrequently, mostly on flatwater. It is made of the premium material Royalex, which is extremely tough and durable.

"The Old Town Tripper is the perfect all around canoe. It's built for wilderness camping and with its 1300 pound capacity it can handle all the gear you would ever dream of taking along. Its sharp entry line makes it reasonable fast and easy to paddle. Being a large boat it is very stable and perfect for beginners. It has moderate rocker, which together with the shallow arch design make it a surprisingly good boat for whitewater."

For Sale:

Kokatat Orbit Tour PFD life jacket- Small/Med - $75

Used three times then I realized it was too small.

https://kokatat.com/product/orbit-tour-pfd-lvuobt

The addition of 3M reflective highlights and a spacious duplex pocket make the Orbit Tour a great choice for paddlers looking for comfort and mobility in a low-profile PFD. Constructed of the same material as the Orbit. There is no bulky foam padding on the shoulders, while the hardware neatly fits under the neoprene. Front pocket, reflective highlights, dual side adjustments round out this UL & ULC approved touring PFD's features.

Contact:

michael.hazeltine@gmail.com

6

/1616




6


For Sale: FOLBOT "Yukon" model, 13', excellent condition. Spray cover, extra seat, paddle. $800 OBO. Wakefield area, can deliver to RI buyer. 401-783-2750.



For Sale: NRS Flux Drytop for sale. Men's size XL - NRS runs slightly small so fits like a large. Red w/black highlights, latex wrist and neck gaskets. Excellent, like new condition. Used less than 6 times. 3 years old, gaskets were 303'd every other month so are in great shape. Zip pocket on left sleeve. Reflective piping. Description from their site : The supple polyester microfiber shell allows frictionless paddling with superior resistance to puncture and abrasion.

The Flux's action-cut design provides superior comfort and freedom of movement. Waterproof-breathable HyproTex inner skirt and 5" double-pull waist mate with your sprayskirt to keep you and your kayak's cockpit dry. Tough latex neck and wrist gaskets snug to the skin for a waterproof seal.

GlideSkin coating inside the self-draining punch-through neoprene neck overcuff adds next-to-skin comfort. Stretchy polyurethane overcuffs with hook-and-loop closures secure the sleeves and protect the wrist gaskets. This is a burly jacket with beefier gaskets and materials than the Kokatat equivalent. Sells new for $325. Yours for $200. I'm willing to ship but you have to pay the additional cost. Contact Gerry at sea sherpa kayak dot com



For Sale: Men's Kayak Clothing

Henderson 7mm Dive Boot. Black. Men's size 11 fit my size 10 feet with thick socks and drysuit booties with room to spare. Two years old but used less than a dozen times. Great shape. Incredibly warm and comfortable. From their site: One of the most notable visual features on the suit is the liquid taped AquaLock seams. Every seam is sealed inside and out, then coated with a waterproof liquid tape that prevents water entry while ruggedizing the seam. Other features include a durable molded sole with reinforced heel and toe caps, and a YKK zipper with zipper lock.

Reed Aquatherm Fleece Mens Long Sleeved Top. Men's size large. I am 5'10", 185lbs and it was a little tight for me. Meant to fit firm. Worn less than 12 times and in good shape. Black. Versatile top can be used alone on chilly/windy days or as a layer. Stretchy and non restrictive.

From their site: keeps the base layer and torso warm and dry whilst offering great freedom of movement. For the coldest climates, a soft warm 3mm fleece is bonded onto a durable, stretchy, polyurethane outer surface, allowing the wearer optimum movement and maximum warmth, without the restrictions of layering, typical of bulky fabrics. Fully taped and waterproofed external seams for maximum strength. Can be worn on its own, or for extra warmth as a thermal booster layer underneath a wetsuit, semi dry suit or cag. Best worn close fitting around the neck, arm and waist and loosely comfortable around the upper body. I paid around $95. Yours for $35

Feel free to contact me at Gerry at sea sherpa kayak dot com. I

am willing to ship but you would need to eat the additional expense. Otherwise, I paddle mid coast Ct through Narragansett Bay frequently and am happy to meet up at a launch.

5/1/16



For Sale: New Bungee/ Stretch Cord for sale. Made in New England area. All sizes, colors, and styles available. Prices start at $5.00/spool. CALL Jonathan at : Marine Rope International, Located in Cranston, RI 401-447-7973 Jon@marineropeinternational.com Get the BEST for LESS.

For Sale: Dagger Exodus 168 Length 16'-11" Red, W 23.25", Weight 60 lbs, Cockpit 34"x 19". Bow and Stern storage compartments, Full rudder system, Mint Condition. Asking $789.00 Email or call. watersedge99@comcast.net 508-944-2539


For Sale: Perception Corsica S WW Purple - Length 10'7", Width 24", Weight 39 lbs., scratches. Package Deal: Kayak, Spray Skirt, Lifevest, Carbon Fiber Paddle. Price $389.00 Email or call. watersedge99@comcast.net 508-944-2539



6





For Sale: Two Whitewater Kayaks Dagger Mamba 8.1, Your choice! Sunrise or Yellow - Length 8' 1", Width 26.75", Cockpit 34" x 19", Weight 47 lbs, Both Kayaks are in excellent condition, very little use. Package Deal: Kayak, Lifevest, New Helmet, New Carbon Fiber Paddle. Asking $699.00




For Sale: Werner Carbon fiber Ikelos paddle, bent shaft. 215 cm. Only used twice and is in brand new condition. I am a greenland stick paddler and this will just sit in my closet. $350

aikijerry@optonline.net






For Sale: High Quality Valley, Aquanaut Sea Kayak, plastic, in good condition with built in Skeg, $600.00.
Contact Paul O'Reilly at 1-401- 640-5052

10/15




For Sale: Necky 17 Looksha Poly 2012 model in new condition $800, e-mail for picture, Pat, Westerly RI, 401-480-3508,

patcosma@juno.com

10/15



For Sale:

Necky Arluck III for sale. 18', 35 lbs. kevlar with rudder. Yellow & white with blue stripe. Cuts through the wind and surf like butter. $2400 OBO. Contact Bill at 401.447.2397.





For sale: Malone XV kayak Auto Loader, complete system, new 2015, never used. $300. Pat Cosma 401-480-3508

7/15





For Sale: Tiderace Xplore-X. Given the large volume and excellent rough water handling, the Xplore X is a great expedition kayak, and
will also appeal to any sized paddler who needs the extra capacity to haul gear. Length: 18' , Width: 24" , Volume: 15.1ft3 (0.43m3),
Cockpit: 34.5"x19", Depth: 14". My boat has the black and red deck over white hull with black keel strip. Gently used for two seasons
and in perfect condition. $2,400. Pictures available on request at

SeaNskidog@hotmail.com

.



For Sale: Folbot collapsible kayak. Weighs 40 lbs. 2007 model in like new condition. Color is bright orange. Paddle, spray cover
and extra seat included, as well as full directions. Asking $1000.00. Call Tom at 401-783-2750 or cell 520-240-7353.




For Sale: Valley Knordkapp HM. A classic. Mid 90s model, Traffic Yellow hull and deck, Chimp pump, mounted compass. Used but not abused, stored
indoors, clean, good shape. $1200. OBO. Why pay almost $4K for a new one? Located in Tiverton. Pictures available. Email Todd at *tsmoore991@gmail.com



6
Dagger Sitka. Fiberglass, Yellow/Black/White, 17'11 x 22". Good condition. Fast and comfortable; excellent kayak for expedition touring. Front/rear ultra-wide hatch openings; day hatch behind the cockpit. $800. cammac@ieee.org
4/

15